Roll of Honour
Captain Edward William Walker, D.S.O. (1911)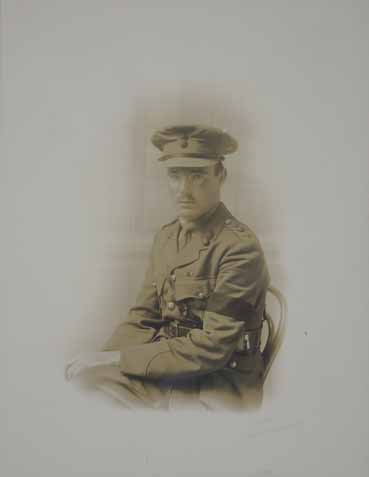 10 October 1892 – 6 November 1917
Entered College in Michaelmas Term, 1911. 3rd Nat. Sci. (Eng.), 1914; B.A., 1915. Commenced service on 4 August 1914. Second Lieutenant, 7th (Merioneth and Montgomery) Battalion (Territorial), Royal Welsh Fusiliers, 1914; Lieutenant, 1915; Captain, 1916 serving in Palestine. Awarded a D.S.O., 1917:
For conspicuous gallantry and devotion to duty. He led his company forward and, assisted by an officer and a few men of  another unit, captured an important point and held out against sharp counter-attacks until the remainder of the enemy position was won. He personally captured a machine-gun and a large number of prisoners.
('Supplement to The London Gazette', 16 August 1917)
Mentioned in Despatches, 1917. Killed in action in Palestine, 6 November 1917.
Back to list