Special Collections
The Regensburg Lectionary
Keble Library contains about 70 medieval manuscripts which were donated by early benefactors of the College. Among them are missals, breviaries, books of hours and lectionaries. Many are lavishly illustrated.
Donated to the College by the Reverend Charles Edward Brooke from the collection of his brother, Sir Thomas Brooke, a noted Victorian bibliophile, MS 49 is the College's greatest treasure. Known as the Regensburg Lectionary, it was produced in southern Germany in the 13th century to provide devotional readings for a community of Dominican nuns.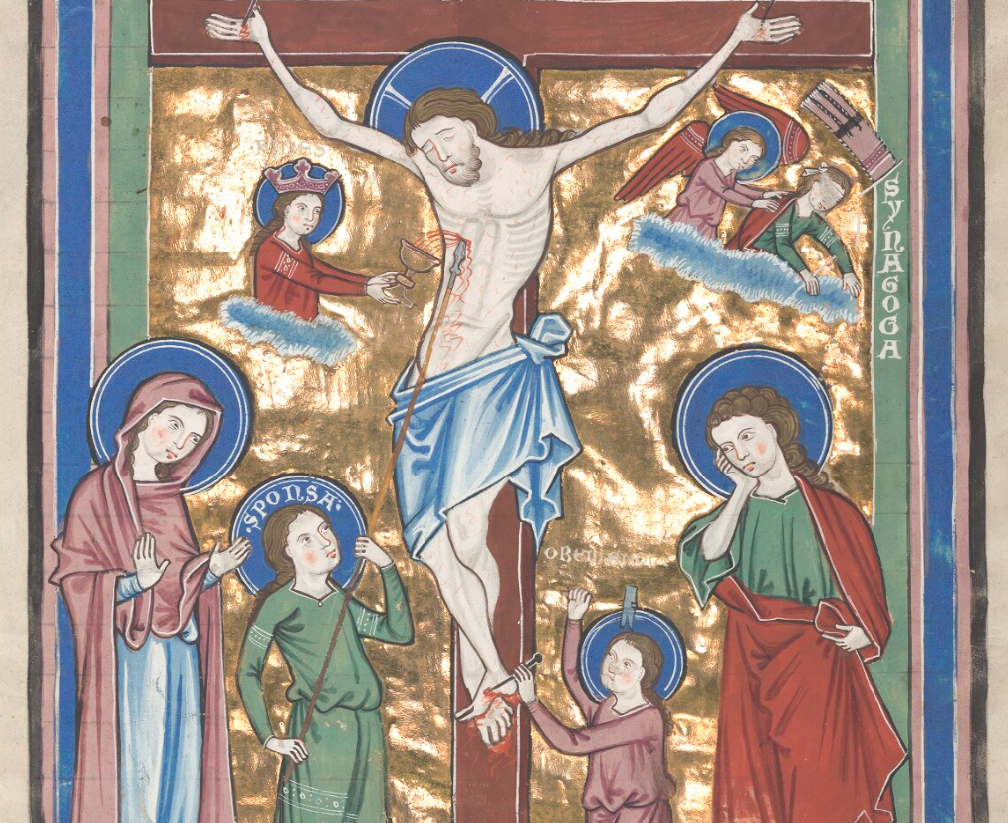 From 1961 – 1997, the College was home to the late Malcolm Parkes, Keble Fellow and the University's first Professor of Palaeography, whose meticulous and detailed catalogue of the Keble manuscripts is exemplary. The following entry on MS 49 is taken from this catalogue (pdf).
As a tribute to the scholarship of Malcolm Parkes, whose name was synonymous with the manuscripts, donations were sought to enable the College to digitise the Regensburg Lectionary.
Digitising such a large, high value item was a daunting experience. The process of photographing each of the Lectionary's 616 pages took a week to complete. Each morning and evening, the box containing the Lectionary was cocooned in bubble wrap for its transferral from secure storage in the Library to the Pusey Room and back again. (A large space was required to accommodate the bespoke cradle that held the manuscript during photography.) Parchment is a living material and the Lectionary seemed to relish its outing. As each day went by, its pages expanded. By the end of the week, it would barely fit back into its custom-made box and it was several days before it reverted to its original size.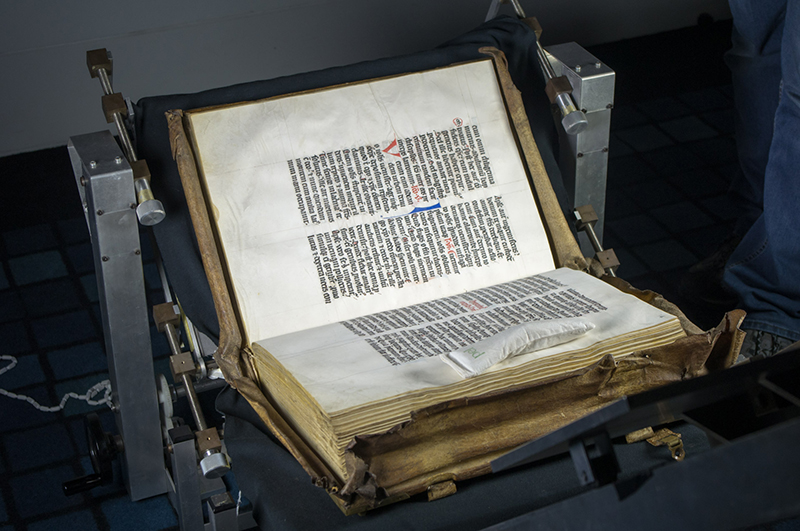 To mark the launch of the digitised images, Ralph Hanna, Emeritus Fellow and former Professor of Palaeography in the University of Oxford, and Malcolm Parkes' successor at Keble, has written an essay on the history of the book's creators and audiences (pdf).
The Lectionary came into the possession of the College by an act of altruism, an act emulated by the generous gifts of all of those who made the project possible. We are grateful for their support.