History Features
Keble organ scholars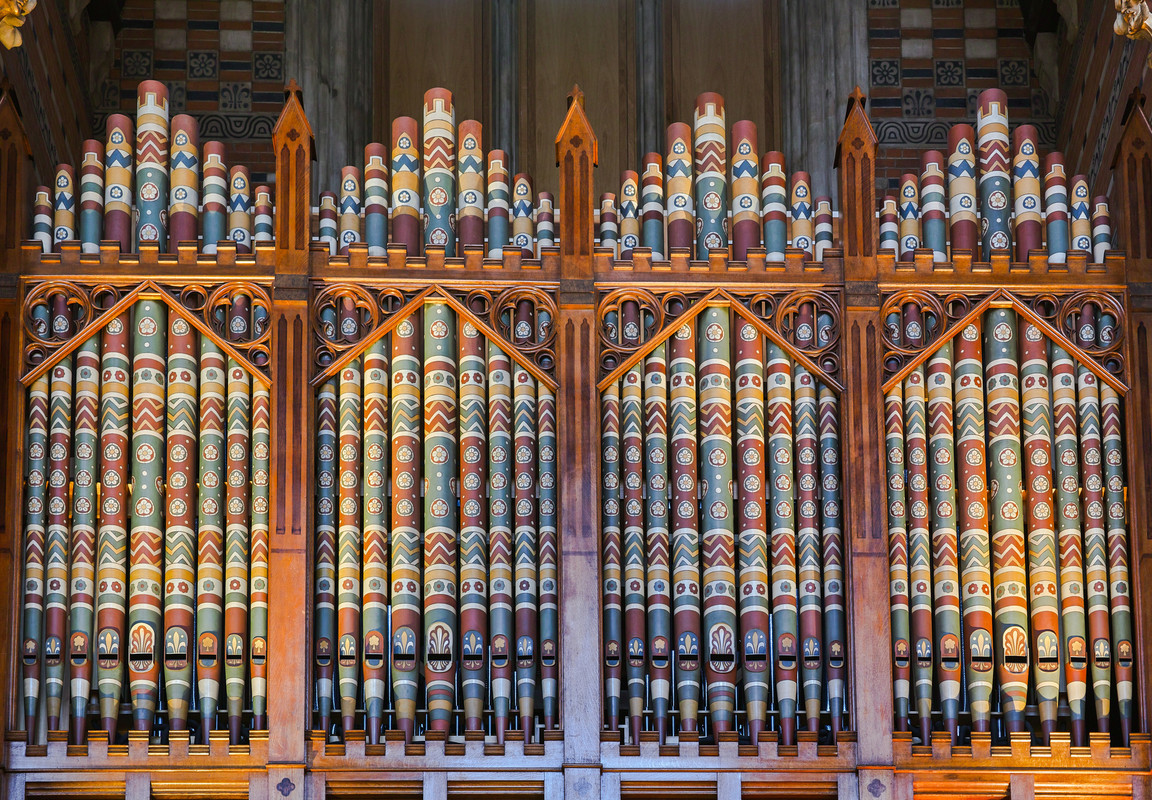 The early twentieth century
After studying at the Royal College of Music under Walter Parratt, Charles Stanford, and Charles Wood, Henry Ley (1887-1962) became Keble organ scholar in 1906. His talents were so remarkable that he was appointed organist at Christ Church Cathedral by the Dean, Dr T.B. Strong in 1909 before he had taken any degrees. At Christ Church his pupils included the young William Walton. He later (1919-41) became professor of organ at the Royal College and from 1926 was precentor at Eton. His virtuosity at the organ is still more remarkable in view of the fact that he suffered from the disability of a club foot. He was notable also as a composer, editor, and arranger of church music, most of which though popular in his life time has dropped out of the repertory. 'He looked like Pickwick, but was much more like Puck' remarked an Eton pupil, for Ley was ever genial. He became an honorary fellow of Keble in 1942.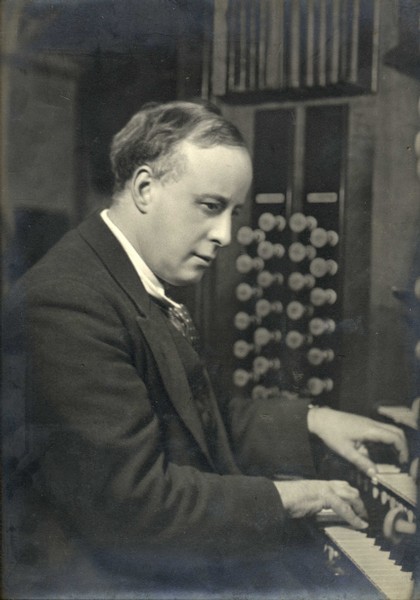 Henry Ley
Among Ley's pupils were a number of distinguished Keble organ scholars. Among them was Douglas Fox (1893-1978) who became organ scholar in 1912. Like many of his generation he had joined the University Officer Training Corps, but his request for leave to apply for a military commission on the outbreak of the war was rejected by Warden Lock on the grounds that 'your duties here are so necessary for the College life'. He later served in France where his right arm had to be amputated above the elbow in 1917 when he was seriously wounded. When the news reached Hugh Allen, organist at New College he played Evensong using only his left hand and the pedals. After the war he pursued a brilliant school teaching career as Director of Music successively at Bradfield and Clifton (the latter his old school).
Sir Thomas Armstrong (1898-1994) succeeded Fox as organ scholar. At the age of nine Armstrong had joined the choir of the Chapel Royal at St James' and he was chosen for the solo for Mendelssohn's 'Hear my Prayer' during the lying in state of King Edward VII in 1910. He was elected to the organ scholarship at Keble in 1916, but had to defer as he was called up to serve in the Royal Garrison Artillery acting as a dispatch rider. Taking up the organ scholarship in 1919, he read Modern History, and graduated with a third in 1921, and a D.Mus. in 1922. After a brief spell as assistant organist at Manchester Cathedral, Armstrong took up the post of organist at St Peter's Eaton Square – was it a coincidence that this was the local church of Lord Halifax, President of the Keble College Council?  From there he moved to Exeter Cathedral, returning to Christ Church Oxford as organist and choragus in 1933. The pinnacle of his career was reached as principal of the Royal Academy of Music (1955-68). Although many of his compositions are neglected, he is responsible for several notable descants used in carol services.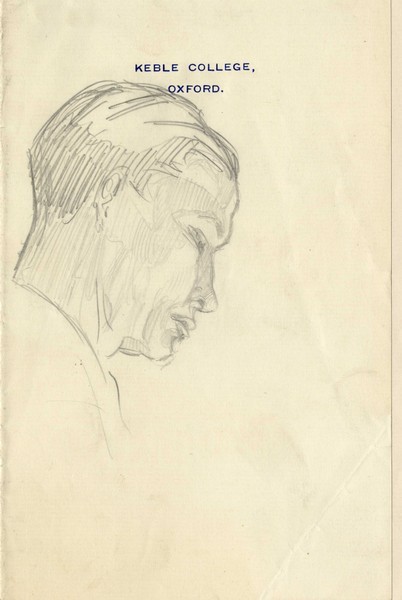 Ralph Downes
Also taught by Ley was another organ scholar, Ralph Downes (1904-1993). Of humble background, he had left Derby Municipal Secondary School at 16, and fascinated by the organ, played in cinemas, before attending the Royal College of Music. Appointed organ scholar at Keble in 1925, he was active in directing the orchestra for Keble plays. On leaving Oxford he worked as organist at Princeton University (1928-36), where he was frustrated by the instrument's lack of balance and by the poor quality of those he taught. A convert to Roman Catholicism, he became organist at the Brompton Oratory in 1936. According to the Oxford DNB he was 'the guiding light to transforming people's attitudes to the organ in mid-twentieth century Britain', a task he accomplished through his work on the organ for the Royal Festival Hall. Influenced by the American reform movement of the 1930s he was a leading advocate of electric rather than mechanical actions on the keyboard.
Joe Cooper (1912-2001) was perhaps a less conventional figure. He became organ scholar in 1931, combining the academic study of music with a passion for dance music. 'Sleepy', one of his compositions for the Oxford University Dramatic Society, was overheard by the actress Fay Compton in rehearsal, and she asked if she could use it in the West End. Cooper agreed provided that it appear under the name of Joe Cooper to avoid giving offence to the Keble establishment. He enjoyed teasing 'Crab' Owen, the Classics tutor, who prided himself on being able to identify the organ voluntary. On one occasion he chose the tune 'Today, I feel so happy', which he improvised in the style of a Bach fugue. 'If I am not mistaken that was a very good example of early Bach', was the Crab's response. Cooper was always more at ease with the piano than with the organ, but his career as a concert pianist was cut short by the Second World War in which he was a hugely successful instructor in aircraft recognition. After the war, he resumed his career as a pianist, but was increasingly drawn into broadcasting, chairing the musical quiz Call the Tune for four years from 1955. He became a household name when the format was transferred to television under the title Face the Music; a brief series in 1966-7 was followed by a long run between 1971 and 1984, with viewers peaking at 4 million.
The line of distinguished organ scholars was maintained by Meredith Davies (1922-2005). Elected to the scholarship in 1940, his study of PPE was interrupted by wartime service in the Royal Artillery. He returned to Keble on demobilisation. His posts as organist at St Albans and Hereford Cathedrals led to involvement with the Three Choirs Festival, and at the instigation of Sir Adrian Boult he took up a full-time career in conducting. From 1960 to 1964 he was conductor of the English Opera Group, becoming one of the foremost interpreters of the operas of Benjamin Britten and the conductor of the first performance of War Requiem. This was followed by seven years as music director of the Vancouver Symphony Orchestra.
When the College came to celebrate its centenary in 1970 it mustered an impressive line-up of former organ scholars. At the special commemorative concert in the Sheldonian conducted by Music Fellow, John Caldwell on 23 May, the soloist was Ralph Downes. A month later Sir Thomas Armstrong played the voluntary in chapel before the start of the service, while other former organ scholars, including Douglas Fox and Sydney Watson (1922) were on hand to give recitals in the afternoon.
The later twentieth century
The organ scholars of the second half of the century have provided their fair share of distinguished musicians. Simon Mcveigh and Mark Everist are both now academic musicians of distinction.
David Owen Norris (1972), now an Honorary Fellow at Keble, is frequently heard as a radio broadcaster; his many series have included The Works and All the Rage, and he presented In Tune for several years. First and foremost he is a pianist, setting out as an accompanist to such diverse artists as contralto Dame Janet Baker and harmonica player Larry Adler. His solo career has included concertos with the Chicago and Detroit Symphony Orchestras, the Philharmonia, the Academy of Ancient Music, and several of the BBC's orchestras, including three appearances at the Proms. David is also a fine composer.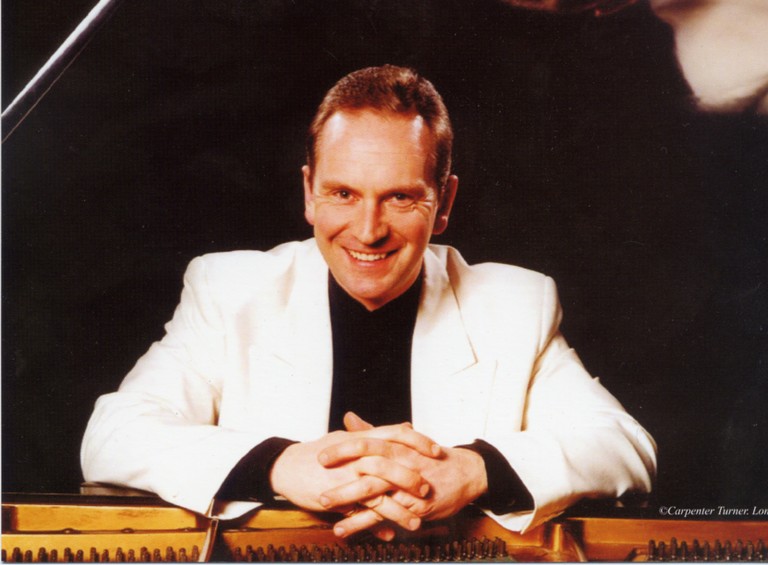 Jeremy Filsell
Jeremy Filsell (1982) also combines performance with composing. He remains at home on both the organ and the piano and has had a dazzlingly exciting career in which he has excelled as a virtuoso on both instruments. Now based in the USA, where he is Artist in Residence at the National Cathedral in Washington DC, he continues an international career that has included performing the complete works of Marcel Dupré and recording the complete organ symphonies of Louis Vierne, as well as working with some of the world's finest conductors, including Vernon Handley, Pierre Boulez and Sir Charles Groves. Jeremy played the inaugural recital on the new Kenneth Tickell organ in Keble Chapel on September 30th, 2011.
After his Keble days, Simon Over (1984) also initially made his name as a pianist, accompanying many internationally celebrated singers, including Sir Thomas Allen, Ian Bostridge, Sarah Fox, Simon Keenlyside, Emma Kirkby, Della Jones, Dame Felicity Lott and Sir Willard White. From 1992 to 2002 he was a member of the music staff of Westminster Abbey, as Director of Music at St Margaret's Church and the Chapel of St Mary Undercroft in the Palace of Westminster. Since 2002 Simon's career has focussed more on conducting and he is Director of the successful Southbank Sinfonia.
Another Keble musician drawn to the podium is Charles Hazlewood (1986). He became Principal Guest Conductor of the BBC Concert Orchestra, with whom he made his debut at the BBC Proms in 2006. He was also Music Director of the contemporary ensemble Excellent Device! and its sister orchestra, the period ensemble Harmonieband. Known to millions as "the face of classical music for the BBC" (Daily Telegraph), Charles regularly broadcast from the Proms and has written several popular classical music television programmes, including Vivaldi Unmasked and others on Mozart, Beethoven and Tchaikovsky.
Neil Cockburn (1992) has pursued a more organ-related path. He is currently Director of Music at Calgary Cathedral in Alberta, Canada. Neil has studied and performed with some of the finest organists of the age, including Dame Gillian Weir, Simon Preston and Jean Boyer. He has a great string of organ prizes to his name including the Dublin International Organ Competition (1996) and the Lili Boulanger Memorial Fund Prize (2000). He is a regular concerto soloist across the North American continent and also performs with the Calgary Philarmonic Orchestra. He has a number of solo recordings to his name.
Another former Keble organ scholar to remain closely in touch with the instrument is Philip Stopford (1996) who was Director of Music at Belfast Cathedral from 2003 until the post was cut in 2010. His innovations  included the setting up the Cathedral Youth Choir and Cathedral Voices, both broadening the appeal of music at the Cathedral and providing a wider repertoire. He is an active composer and director of the Ecclesium professional choir.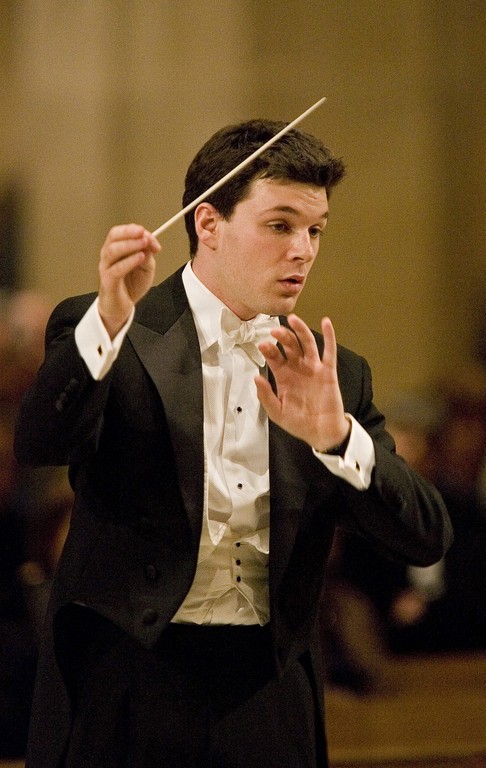 Scott Ellaway
Scott Ellaway (2002) has gained a wealth of experience working with some of the world's top orchestras and artists. He made his professional debut at the age of 21 with players from the BBC National Orchestra of Wales and Welsh National Opera whilst still an undergraduate at Keble. After graduating in the summer of 2005, he undrertook a number of high-profile engagements. Scott has worked with the New World Symphony, Miami, the BBC Concert Orchestra and the Philharmonia Orchestra, London, becoming the youngest British conductor to direct the group since Sir Simon Rattle. Alongside his own conducting work he has studied with and assisted many of the world's leading conductors, including Claudio Abbado, Michael Tilson Thomas, Sir Andrew Davis, and Vernon Handley. In 2008 he launched Europe's first full-time orchestral academy, Orchestra Europa which recruited musicians from the nation's top conservatoires to give them training and performance opportunities. He conducted at the Lincoln Center in New York for the first time in 2014, and is currently artistic director of OpusYou, and a Fellow at Jonathan Edwards College, Yale University.
Ian Archer and Simon Whalley
back to features